Association Management
President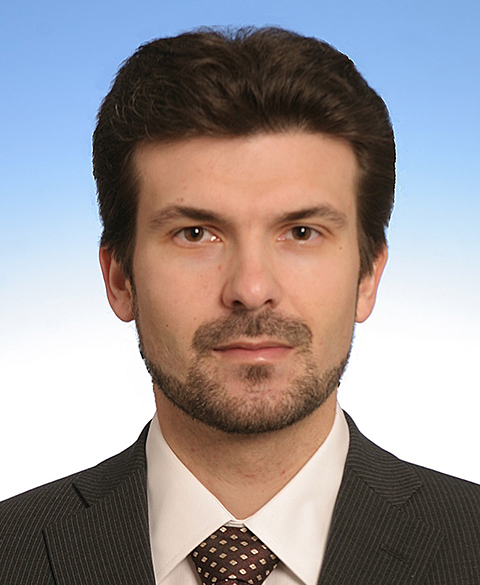 Roman Dudík, Ph.D.
Faculty of Forestry and Wood Sciences
Czech University of Life Sciences Prague
Address
Phone:
Email: ro.dudik@gmail.com
Roman Dudík is a deputy head of the Department of Forestry and Wood Economics at the Faculty of Forestry and Wood Sciences, Czech University of Life Sciences Prague.
He received his Ph.D. in doctoral programme Economics and Management in 2004, field of study: Economics and Management of Renewable Natural Resources at the Mendel University in Brno.
Roman Dudík is a specialist in the field of management of forest and wood-processing companies and in the field of forestry certification (including sustainable forest management and chain of custody of forest-based products). Research activities are focused on bioeconomy in the forestry and wood-processing sector, market and trade with wood and wood products, support of use of wood and products made from wood, role and importance of sustainable chain of custody of forest-based products in bio-based industry.
Practical activities are developed through the auditing of management systems in forestry and wood-processing companies as an external auditor. Specifically, QMS, EMS and OHSMS (according to ISO standards), PEFC C-o-C and PEFC SFM systems are concerned.
He is author or co-author of 5 monographs, over 60 reviewed publications (including 16 registered in Web of Science and/or Scopus), 12 research reports, 2 certified methodologies. In total he has registered 68 references in worldwide databases, with the total number of citations over 100. He has made over 50 presentations on a variety of topics of his research areas in the USA and European countries.
Within the ERASMUS programme he visited the University of Zagreb, University of Padua and Technical University in Zvolen. Through the bilateral programme he completed 3 months internship in USA at the University of Montana.
Roman Dudík is member of the IUFRO working group 4.05.00 Managerial Economics and Accounting, he is member of the PEFC Czech Republic board of directors and member of the WoodEMA, i.a.