Association Management
Executive Board Member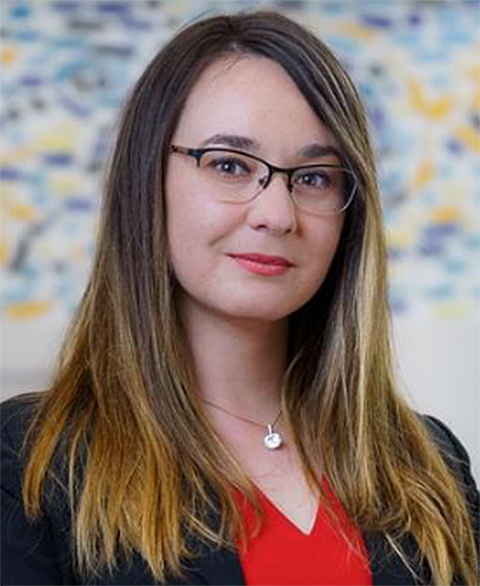 Daniela Ventsislavova Georgieva, Ph.D.
Associate professor
International business school – Botevgrad, Bulgaria
Address:
Phone:
Email: danielagr999@gmail.com
Daniela Ventsislavova Georgieva is a Dean and an associate professor at International business school – Botevgrad, Bulgaria (www.ibsedu.bg). She holds an educational and scientific degree "doctor" in the professional field 3.8. Economics. She works as well as an expert in projects and programs for ARC Consulting EOOD which is the consulting arm of the Applied Research and Communication Fund in Sofia, Bulgaria (ARC Fund - www.arcfund.net ). ARC Fund is the national coordinator of the Enterprise Europe Network-Bulgaria. She was a Head of Political Cabinet at the Ministry of tourism at the Republic of Bulgaria during a temporary government; Researcher in the Faculty of Economics and Business Administration at the Sofia University "St. Kliment Ohridski"; Assistant at the Bulgarian Academy of Science; Institutional Erasmus+ coordinator; Evaluator of projects for the Bulgarian national science fund from 2019 until now.
Her research interests are in the field of management accounting, accounting policy, accounting of non-profit organizations, accounting of innovative projects, evaluation and recognition of intangible assets, cost accounting of research and development activities, innovations, and entrepreneurship. In terms of Forestry and Forest-Based Industry, Daniela Georgieva focuses on the employment of women in forestry, disclosures and reporting in the financial statements of forestry and furniture enterprises, innovations in furniture enterprises.
She is a member of:
WoodEMA since 2019 and won Roy Damary scholarship for 2020;
Union of Scientists in Bulgaria since 2016;
Member of the Management Board of the Department of Economics at the Union of Scientists in Bulgaria, mandate 2018-2022 by a decision of the General Assembly, held on March 12, 2018;
Institute of Professional Accountants in Bulgaria since 2017;
Research Excellence Network, Lithuania since 2017.
Member of the Chamber of Teachers in universities, Bulgaria since 2019
Daniela Georgieva is an author or co-author in more than 40 publications in national and international books, proceedings of papers, journals, etc. She has a specialization in the field of Promoting innovation and entrepreneurship through incubation at the Entrepreneurship and development institute of India, India. She is an editorial board member of national and international journals, including some indexed in Scopus database.
Daniela Georgieva's profiles in the social networking site for scientists and researchers are:
Scopus preview: https://www.scopus.com/authid/detail.uri?authorId=57194270351
Web of Science ResearcherID: https://publons.com/researcher/ABD-6628-2021/
ResearchGate: https://www.researchgate.net/profile/Daniela_Georgieva7
LinkedIn: https://www.linkedin.com/in/daniela-georgieva-b895bb8b/