Association Management
General Secretary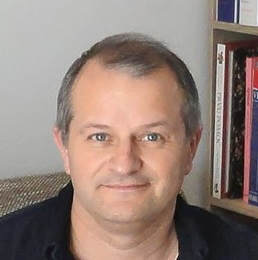 Prof. Denis Jelačić, Ph.D.
Full professor
Faculty of Forestry, University of Zagreb
HR-10000 Zagreb, Croatia
Phone: +385 1 235 24 83; Fax: +385 1 235 25 30; Cell: +385 95 90 39 525
Email: djelacic@sumfak.hr
Denis Jelačić is full professor at the Department for production management, Faculty of Forestry, University of Zagreb.
He defended his master thesis in 1993 and his PhD thesis in 1996 on Faculty of Forestry in Zagreb, Croatia. He was habilitated as assistant professor on the same Faculty in 1997, as associate professor in 2007 and as full professor on Faculty of Forestry in 2010. For two years he was guest professor at Faculty for Wood science and technology, Technical University in Zvolen, Slovakia.
His areas of research are production management, project management, business planning, human resource management and work safety. He has authored or co-authored over 150 scientific publications, including over 20 articles in top level world scientific journals and over 25 scientific books and chapters in such books. He is single author of 4 text books. He has authored or co-authored over 60 professional articles and projects for companies and was involved in 10 domestic and international research projects. He has made over 70 conference presentations and participated as one of the organisers in over 15 of them. He is a member of Editorial boards of 4 international scientific journals.
Denis Jelačić is a founding member of WoodEMA i.a. and its General secretary since the beginning, in 2007. He is/was also a member of Croatian forestry society, Croatian ecology society, Croatian operations research society and Operational research society of Great Britain. Croatian Ministry of agriculture appointed him to expert team for Helsinki resolution for European forests protection (H3), since 2002 he was Croatian co-ordinator in FAO/ECE team for public relations in forestry and wood processing, and since 2004 he was Croatian co-ordinator in UN/ECE Timber Committee for 4 years.